What we do
Kitchen on the Run is the mobile integration incubator from Über den Tellerrand e.V. With our blue kitchen container we carry our idea of ​​an open and diverse society to new places. We promote personal exchange between refugees and locals in order to get to know each other on eye level.
Why we do it
We meet the challenge that refugees and locals rarely meet in everyday life. We see personal contact as the foundation for integration in our society. We give impulses and spread our concept to shape intercultural coexistence in Germany and Europe in the long term.
How we do it
With a kitchen, built into a shipping container, we travel Germany and Europe. In a homelike atmosphere, we organize cooking evenings where refugees and locals can get to know each other at the kitchen table, reveal their favorite recipes, tell personal stories and start friendships.
Tourplan 2018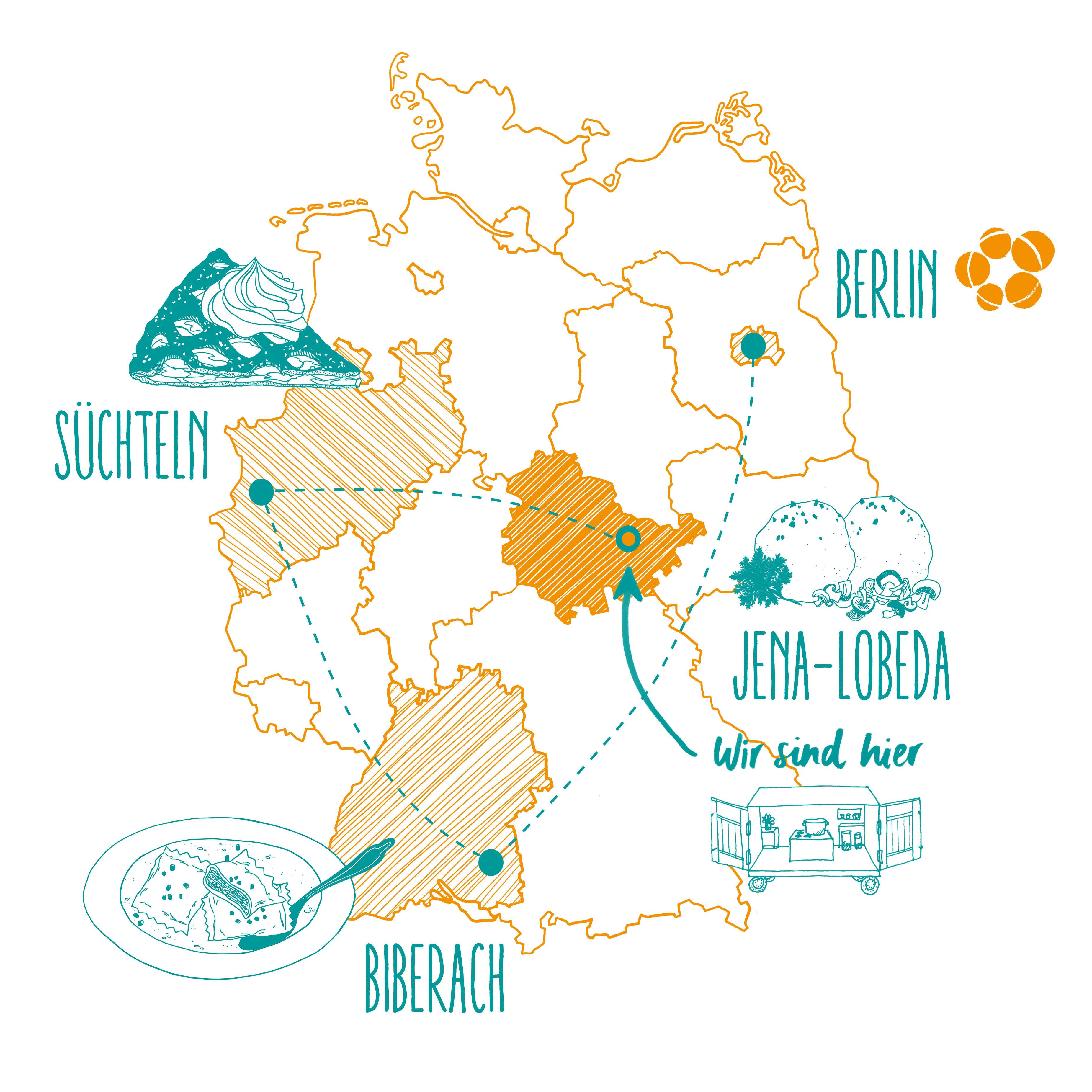 Tour dates 2018
Biberach

1. May - 17. June

Süchteln

20. June - 5. August

Jena-Lobeda

8. August - 23. September
Weekly Events
Tue, Wed, Thu | 17:30 Uhr | Cooking Evenings
Fri | Open Community Event
Cook with us - How it works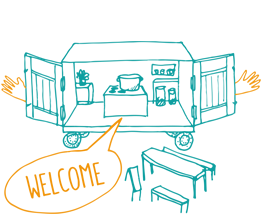 1. Sign up with us:
As a host, to share with others your favorite recipe or as a guest, if you want to get to know new dishes.
2. On the agreed date we take care of the purchase together with the hosts and prepare everything. The participation in the cooking evening is free for all!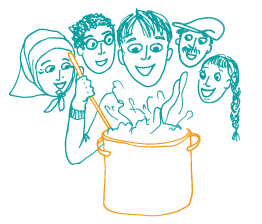 3. For cooking, about 25 people meet at our kitchen table. Together, the dishes are prepared and then deliciously fed.
4. Together we discover new flavors and unique dishes. We tell each other individual stories and new friendships emerge.
What else happens in the container?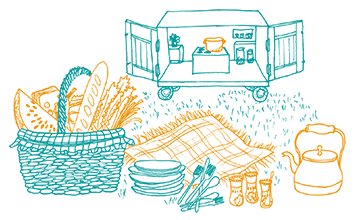 In addition to our cooking evenings, there are open events in our container every Friday, where there is something for everyone.  
Team
We believe in people, personal encounters and the unifying power of good food.
Firas Abo Saleh

studied civil engineering, but would rather build an open and diverse society instead of large buildings. Due to his own escape experience, he is particularly motivated to reach this goal.

Agnes Disselkamp

has studied French and Italian Philology and a Masters in Intercultural Education. She loves to discover new worlds through languages, but understands fun without words.

Daniel Schoon

is a chef and a multiple craftsman. Exploring the recipes and food cultures of the world inspires him as well as facing new challenges.

Ina Peppersack

comes from the fields of communication and design thinking. She is the creative mind of the team, enjoys people around her and is always on the run. Just right in the container!